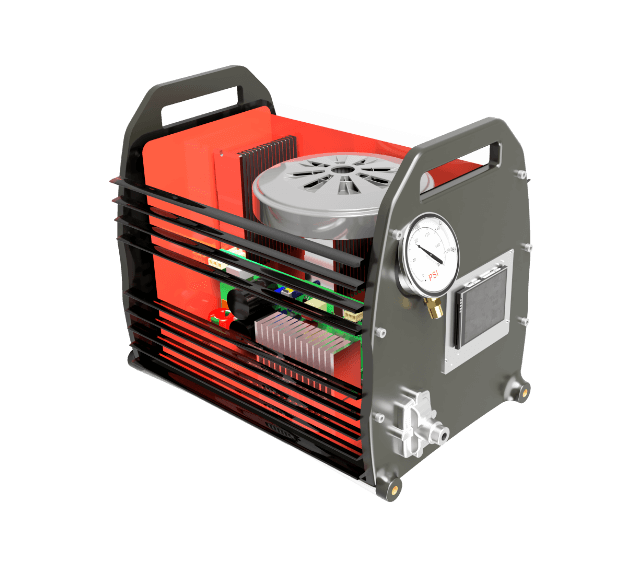 This manufacturer was able to re-establish their position in the market – shifting away from just their historical brand credibility, to now having a reputation for innovative technology.
The industrial pumps market was traditionally lacking customer-focus and innovation. We partnered with one pump manufacturer who wanted to change that.
Their industrial pumps division hadn't seen product innovation in 15 years. They were heavily reliant on customers knowing and trusting their brand – but as the competition grew, and product differentiation faded, a new approach was required.
Pumps are used in heavy-duty situations – across very diverse and challenging environments. They required a motor and controller that could operate reliably in these conditions. Consistent high-performance was an essential requirement.
Collaborative design sprints were held to look at the machine as a whole and better understand the problems that needed to be solved. Working with their specialists, we looked at how all the components within the system interacted with each other to then create software that out-performed their competitors.
Multiple scenarios were sketched and tested to ensure that we delivered the best possible product, based on customer requirements. The outcome was us designing a much smarter pump, with higher performance and adjustable settings for each application/user's condition.