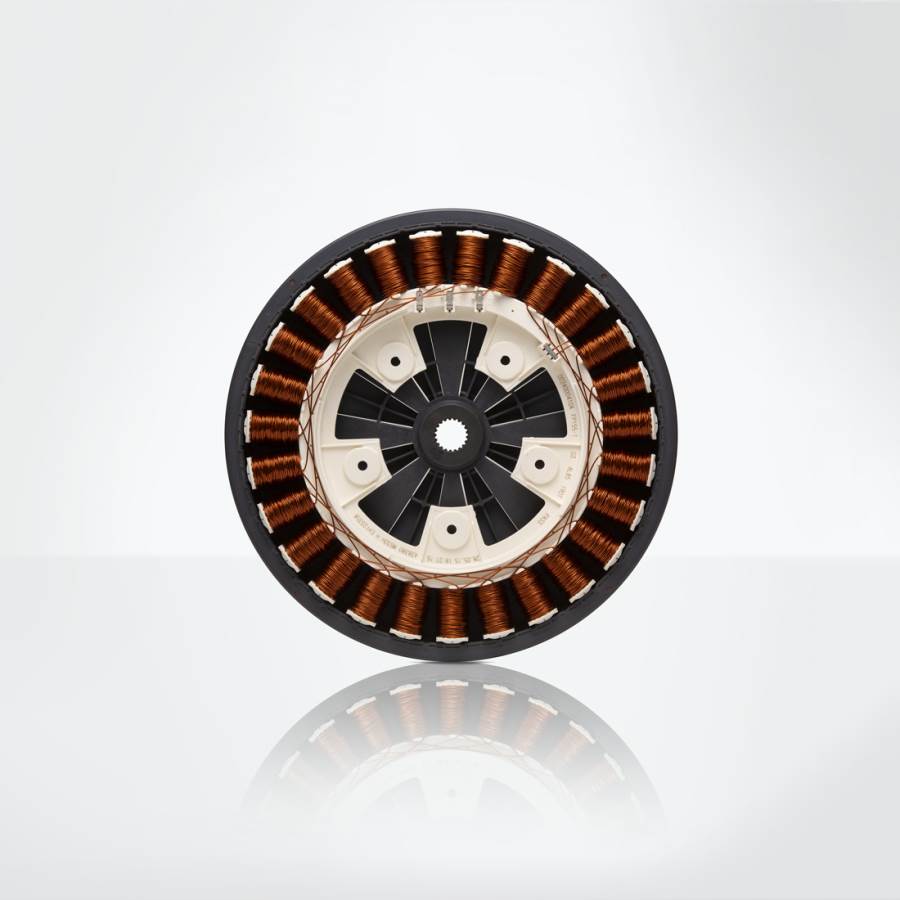 THE MOST POWERFUL DIRECT DRIVE
With busy work and social lives, looking after the wellbeing of our families and children, consumers have an increasing interest in larger washers, dryers and combinations of the two.
To create generously sized, efficient running machines, we committed to developing a high power and high torque motor for our customer, enabling them to enter the market with premium large capacity machines. The MB45T59 is the most powerful direct drive motor that we've ever developed, suitable for driving washing machines up to 15 kilograms.
Even though we focussed on developing this motor for a front loader washing machine, it was clear from the early stages of the project that the technology was suited to a number of other applications that are in need for a high torque, low speed motor. Typically, a gearbox is used to deliver this high torque at low speed, yet a gearbox can be unreliable in the long run.
A direct drive solution is the most effective way to eliminate the unreliability of a gearbox, and this makes the MB45T59 truly unique – it provides an alternate solution for high torque and low speed applications. Coupled with our electronic expertise, in both hardware and software, we can provide a customised drive solution to suit a wide variety of applications.
CUSTOMISED AND INTEGRATED TO ENHANCE APPLICATIONS
We have built the MB45T59 upon our existing platform and knowledge, with a unique magnetic design, it allows us to provide our customers with a cost-competitive and high quality product. The magnetic design optimises the use of steel and helps to regulate the temperature – resulting in a motor that is completely optimised for delivering high power and torque, low noise and efficiency.
The standard model (when used in a front loader washing machine) of the MB45T59 delivers a maximum of 45Nm of torque and reaches speeds up to 1,400 rpm. The design allows us to produce iterations tuned to different parameters, so we can customize the motor to perfectly suit a particular function. By tweaking variables like the grade of the magnets, winding configuration, winding material, wire thickness and lamination thickness, we produce direct drive motors for ideal performance in their respective applications.
Additionally, we're able to adjust the motor controller software and hardware to provide a completely integrated solution that will enable products to run at accurate and variable speeds. The sensing capability we've added with our software is of great value to continuously monitor the motor run parameters and add new functionalities to applications.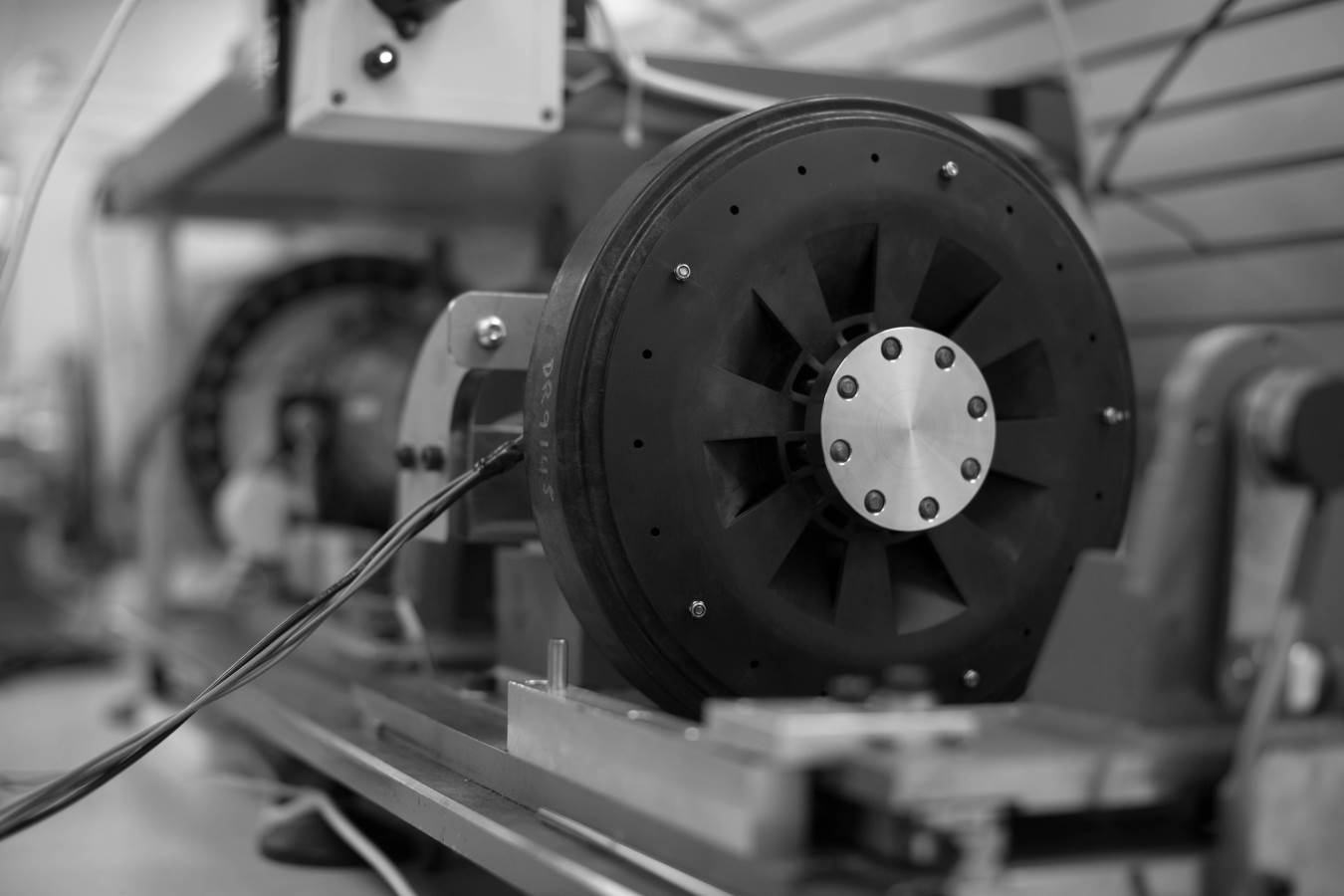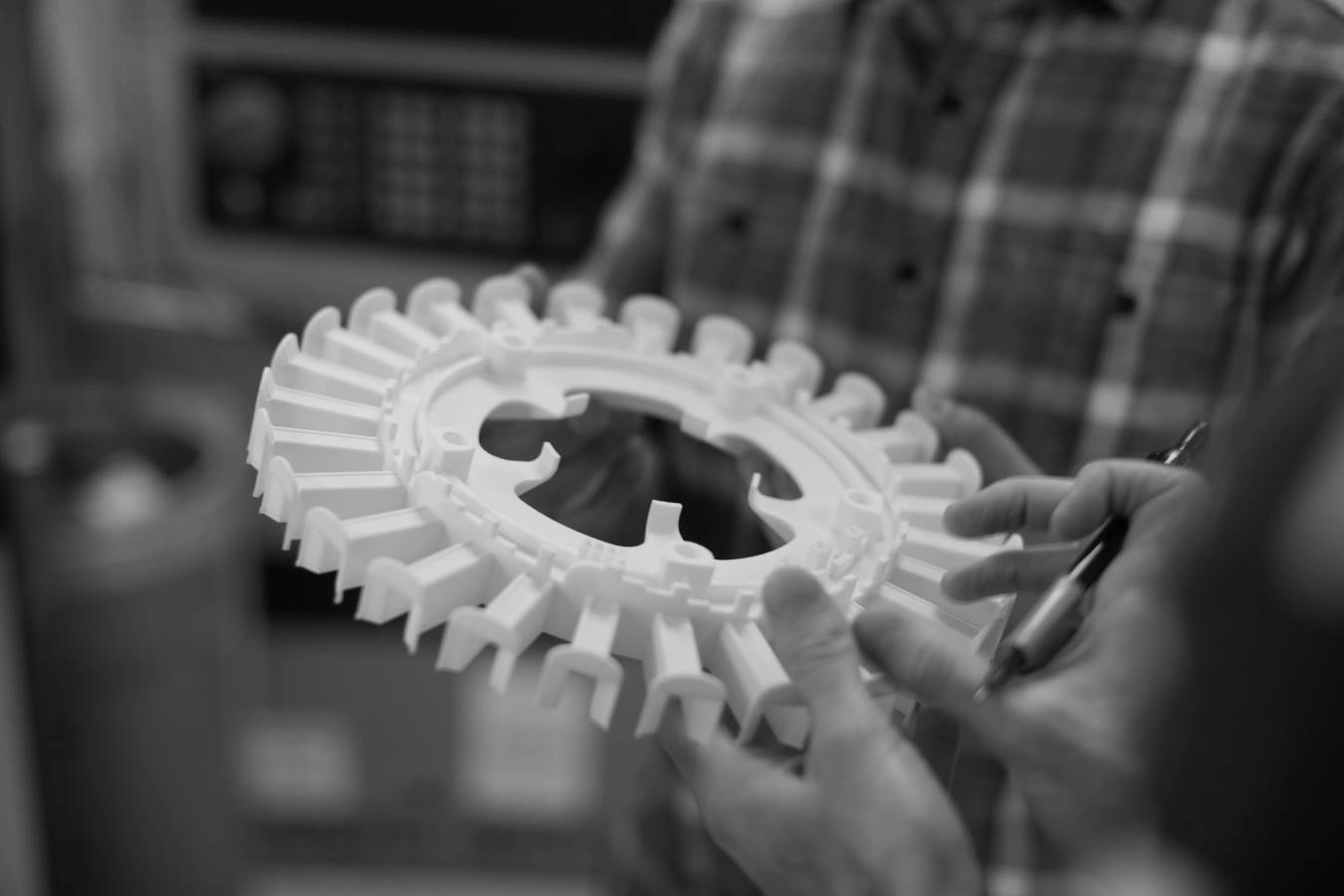 CONTINUOUS EXPANSION OF OUR PORTFOLIO
We constantly find new applications for our direct drive motors and are motivated to keep expanding our reach with new motors and controllers. We're aiming to expand our direct drive portfolio even further, permitting us to integrate into more applications that will benefit from high power and torque. Our direct drive solutions are a cost-competitive replacement in many applications that currently rely on induction motors.
Our direct drive motors offer improved space utilisation, high efficiency, high reliability and quiet operation. We work with our customers to enhance their products, leading to greater performance and user experience.
‍