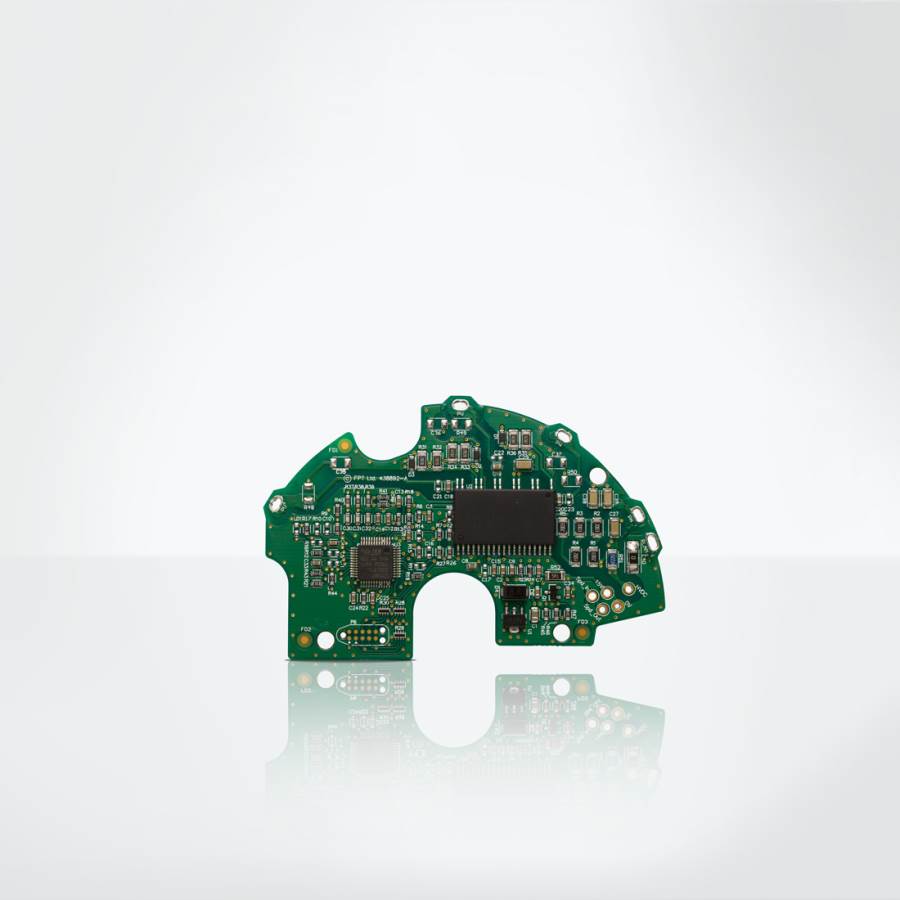 The intelligent and integrated control board
INTELLIGENCE THROUGH SOFTWARE
At Fisher & Paykel Technologies, we are constantly developing market-leading features that can be integrated into our customers' products. This provides them with competitive advantages and innovative products.
Our HVAC solutions are equipped with a patented motor-control solution using Sensorless Sinusoidal Control. This control commutation ensures the smoothest torque delivery and accurate speed control, reducing motor noise level.
The motor controller uses a smart micro-controller that allows smart features such as Blocked Filter Detection and Self-Cleaning Fan Mode. This programmability can iteratively update the control software and tune the motor performance.
This motor platform continuously lets us develop new functionality and smart features, delivering tailored and optimized drive solutions for every HVAC application.
CUSTOMIZABLE DESIGN
We engineered a drive solution with customization in mind to deliver tailored performance for every application.
We can optimize the winding configuration, winding material and rotor design to meet each specific application's noise, efficiency and performance requirements.
We offer a range of control options to meet our customer's noise, price and efficiency needs. We can flexibly change motor controller without making any physical changes to the motor.
To make our motors integrate in your applications we can adjust the mounting configuration, shaft geometry and water sealing.
This revolutionary interchangeability allows us to find the best fit for your needs. Our manufacturing line is constructed to rapidly switch between different configurations to provide our customers with fast service and delivery.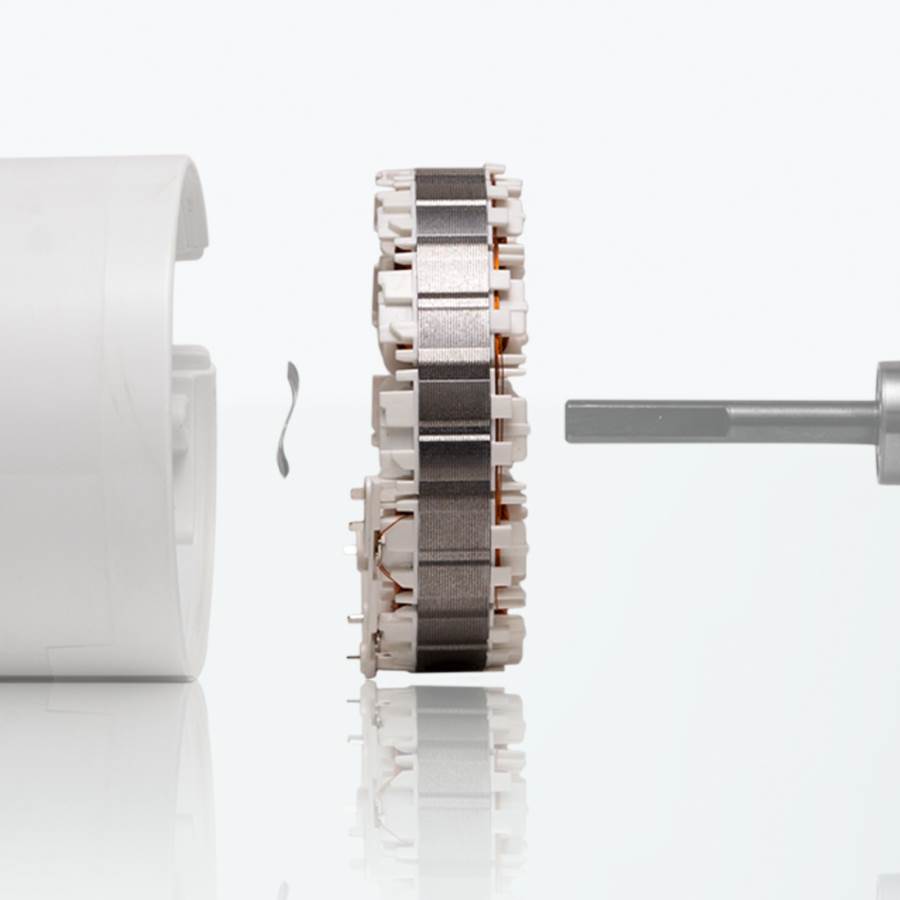 The stator allows design flexibility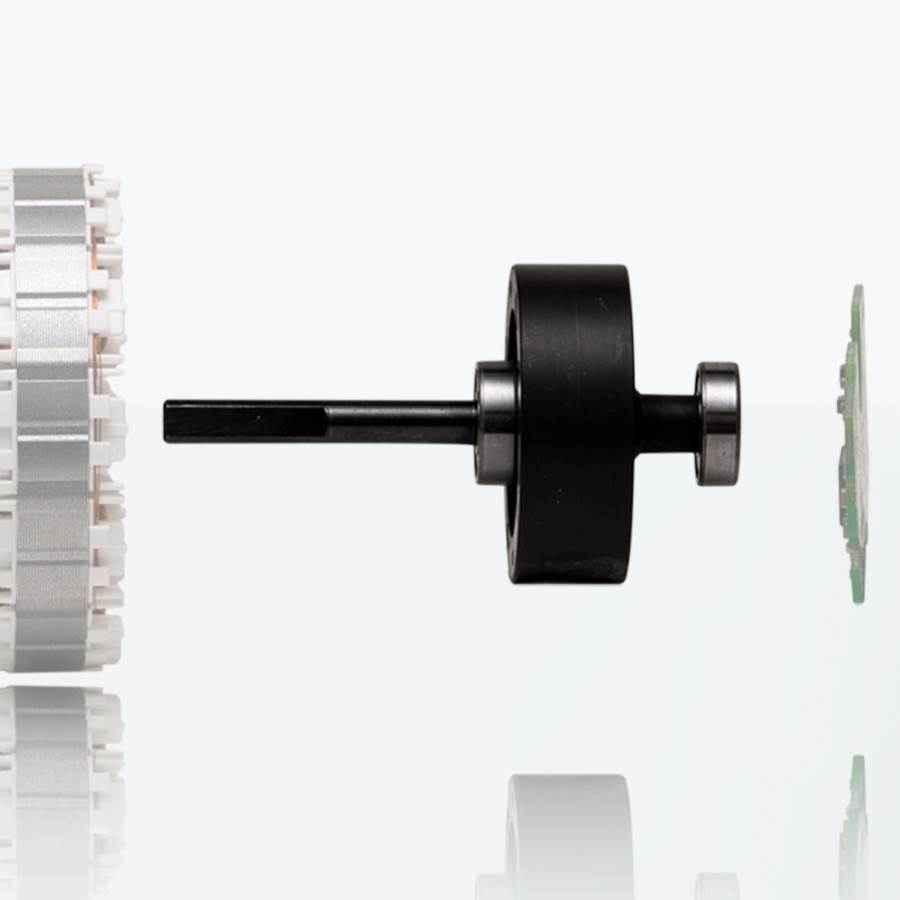 Rotor with unique magnetic design
MAGNETIZATION METHOD
During our extensive market and consumer research we found that noise is one of the key buying factors when people buy HVAC products. Using our thirty years of experience in magnetic design we developed a motor that is quieter than its competitors.
We have pioneered a unique magnetization method in the HVAC motor market and have invested many hours designing and testing the magnetization method for optimized performance of our internal rotor motors. The patented magnetization method ensures smoother flux transition and less torque ripple to reduce vibration – resulting in an extremely quiet motor.
‍